Dove fare un tatuaggio a Milano, indirizzi e consigli
Scritto da Erica Baldi |
8 giu 2015
Dimmi che tatuaggio hai e ti dirò chi sei. Un tattoo rivela moltissimo della persona che l'ha scelto, dal soggetto, alla grandezza, al punto del corpo dove si è deciso di farlo. E i tatuaggi sono ormai più che una moda, quasi uno stile di vita. Perché prima cominci con uno piccolo, un po' nascosto, poi scatta la passione, non riesci più a farne a meno e ne vuoi subito un altro. Che sia un tribale o un complicato e raffinato disegno giapponese ecco quali sono gli indirizzi storici di Milano e i nomi dei tatuatori più innovativi della città.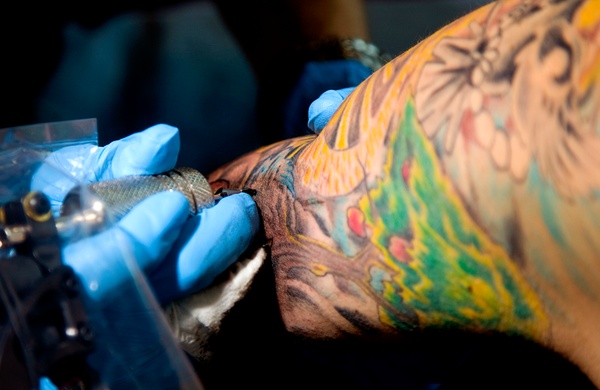 Best of Times Tattoo
Al Best of Times Tattoo, vicino a corso XXII Marzo, lavora Stizzo, un ragazzo amante della musica hardcore e metal con un talento innegabile per il disegno su pelle. È conosciuto per il suo stile inconfondibile nei tatuaggi tradizionali classici, prevalentemente in nero e rosso. La sua specialità sono i soggetti anni Cinquanta e Sessanta: velieri, marinai, fari, pin-up. Ma è bravo anche nello stile giapponese e nei popolarissimi tribali, piuttosto in voga negli ultimi anni. Stizzo apprezza i clienti che lo lasciano libero di lavorare di fantasia, magari partendo solo da uno schizzo o da un bozzetto.
Nel suo studio la vetrina mostra il salottino d'ingresso con le immancabili tavole appese alle pareti e gli sketch book per i clienti. Un passato da graffitaro e un apprendistato negli anni Novanta, quando gli strumenti dei tatuatori erano ben diversi da quelli attuali, ma Stizzo non ha mai smesso di imparare e di mettersi alla prova. Passa ancora le notti in piedi a disegnare e a studiare, a produrre e a ricercare il soggetto perfetto.
Best Of Times Tattoo, Via Anfossi 2. Tel. 0245483929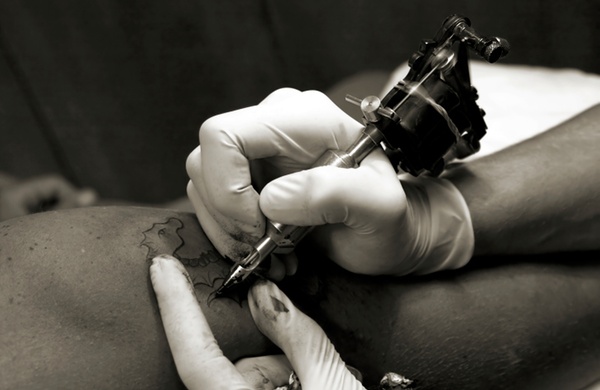 Milano City Ink
Milano City Ink è tra i tattoo studio più famosi della città, tra i suoi clienti annovera anche personaggi del mondo dello spettacolo, da Jake La Furia ai rapper dei Club Dogo. Lo studio apre nel 2009 dall'unione di più tatuatori, a cui spesso se ne affiancano altri nel ruolo di "special guest". Lo spazio in viale Papiniano ospita centinaia di disegni originali, libri rari, stampe d'epoca, quadri, e sculture. Qui lavorano tatuatori molto quotati nel panorama nazionale, da Antonio Macko Todisco, originario di Monopoli, a Koji Yamaguchi, proveniente dal Giappone, Luca Natalini, formatosi negli Stati Uniti, all'unica donna del team, Morg, da Genova, passando per il più giovane della squadra, Claudio De Rosa noto anche come Clod The Ripper (lo squartatore). La filosofia di questo team è di dar vita a tatuaggi unici, tutti rigorosamente personalizzati. La principale fonte d'ispirazione, dicono gli artisti, resta però il cliente: le sue aspettative, il suo immaginario. Gli stili proposti vanno dal figurativo al dark-horror, al giapponese. Il titolare di Milano City Ink è Miki Vialetto, organizzatore della "Milano Tattoo Convention" e questo studio è stato qualche anno fa la locotion per il docu-reality televisivo a tema tatuaggi andato in onda sul canale Dmax e intitolato "Milano City Tattoo".
Milano City Tattoo, Viale Papiniano 22. Tel. 0289452953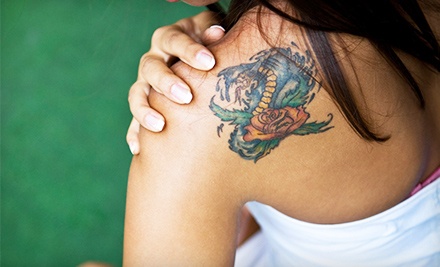 Tattoo Parlour
Più surreali invece i tatuaggi di Amanda Toy, la proprietaria dello shop Tattoo Parlour, che gestisce insieme a Lollo Red e Lorenzo"Rust" Garattini. Amanda Toy è nota in città per i suoi scenari fantastici e legati al mondo dei giocattoli, tra dinosauri, caramelle e buffi personaggi. Dando un'occhiata al negozio è facile capire che tipo di tatuaggio andrete a farvi! Amanda ha iniziato nel 1996 attirata da una convention di tatuaggi a Bologna e dall'idea di una professione creativa. "Anche se per certi versi la creatività qui un paradosso", spiega Amanda, "in questo mondo ci sono molte regole non scritte da rispettare e devi trovare il giusto compromesso tra un bel disegno ed un tatuaggio efficace, che rimanga inalterato nel tempo."
Tattoo Parlour, via Rasori 8. Tel. 0299202744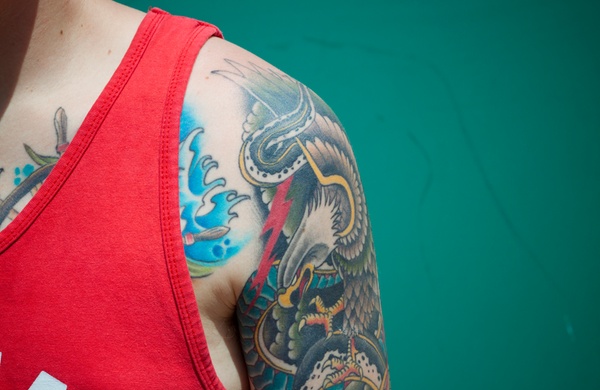 Claudio Pittan Tattoo Studio
Se invece vi piace invece lo stile giapponese, potete provare a passare sotto gli aghi di Claudio Pittan (in corso di Porta Ticinese), uno dei migliori in circolazione, classe 1965 e tatuatore storico dal 1983. Lo studio che porta il suo nome è uno spazio caldo e accogliente all'interno di un cortile in zona Ticinese. Il suo stile preferito è quello giapponese: draghi, carpe, samurai sono la sua specialità. Ha vissuto infatti in Giappone per farsi tatuare la schiena dal celebre tatuatore nipponico Horiyoshi III, per studiare la cultura tradizionale giapponese e per scoprire nuove fonti di ispirazione. Ma Pittan ha approfondito l'arte del disegno su pelle anche con viaggi in Europa, Messico, Stati Uniti e Brasile. È stato nominato due volte migliore tatuatore italiano e ha ricevuto diversi riconoscimenti internazionali. Dei tatuaggi afferma: "sono un mezzo alla portata della gente comune per esprimere artisticamente il proprio mondo interiore".
Claudio Pittan Tattoo Studio, Corso di Porta Ticinese 50. Tel. 028393658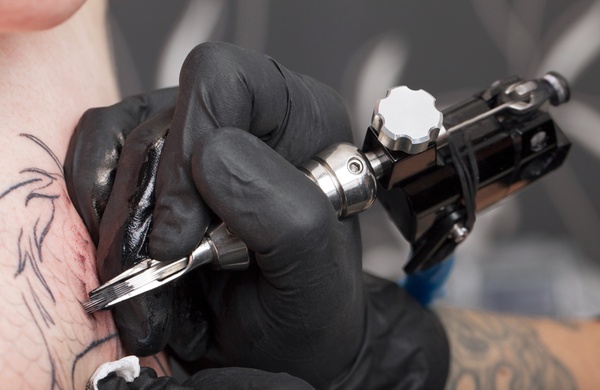 Queequeg Tattoo Studio
Classe 1946, milanese, Gian Maurizio Fercioni è uno dei tatuatori più famosi di Milano, considerato un vero e proprio maestro, sia dai clienti sia dai colleghi. Il suo studio è un punto di riferimento molto importante per chi si interessa di tatuaggio ed è conosciuto in Europa e nel mondo. La sua è una storia (e una vita!) incredibile: da giovane studiò per diventare ufficiale di marina, ma si iscrisse poi all'Accademia di Belle Arti di Brera proprio perché rimasto affascinato dai tatuaggi di certi marinai e naviganti. Ha lavorato come scenografo e col tempo si è specializzato, dopo viaggi e soggiorni all'estero e con una lunga gavetta, nel mestiere di tatuatore. Il suo studio in zona Brera prende il nome da Queequeg, personaggio di "Moby Dick" e ospita anche il Museo del Tattoo, uno spazio visibile su appuntamento dove ammirare disegni antichi e provenienti da terre lontane, stampe, fotografie e utensili utilizzati in diverse epoche e paesi differenti per decorare la pelle con l'inchiostro. Tra i clienti dello studio anche diversi volti dello spettacolo e dello sport come Eros Ramazzotti, Christian Vieri ed Elisabetta Canalis.
Queenqueg Tattoo Studio, Via Mercato 16. Tel. 028053720
Articoli correlati
Offerte tatuaggi a Milano
Idee moda e bellezza a Milano
Scritto da Erica Baldi
Nata a Roma ma ormai stabile a Milano da più di vent'anni. Divento blogger facendo il percorso inverso a quello comune: da giornalista freelance per magazine femminili della carta stampata passo al web. Senza rimpianti. Anzi. Il mio blog di moda "a collage" Blue is in Fashion this Year  in quattro anni mi ha portato molti incontri interessanti e soddisfazioni, dai diversi brand di moda a una collaborazione con Glamour USA. Attualmente collaboro anche con Grazia.it. Moda, beauty e lifestyle sono ormai per me una piacevole ossessione quotidiana.