I migliori negozi di musica e dischi a Bologna
Scritto da Elisa Paterlini e Luca Golinelli |
23 gen 2015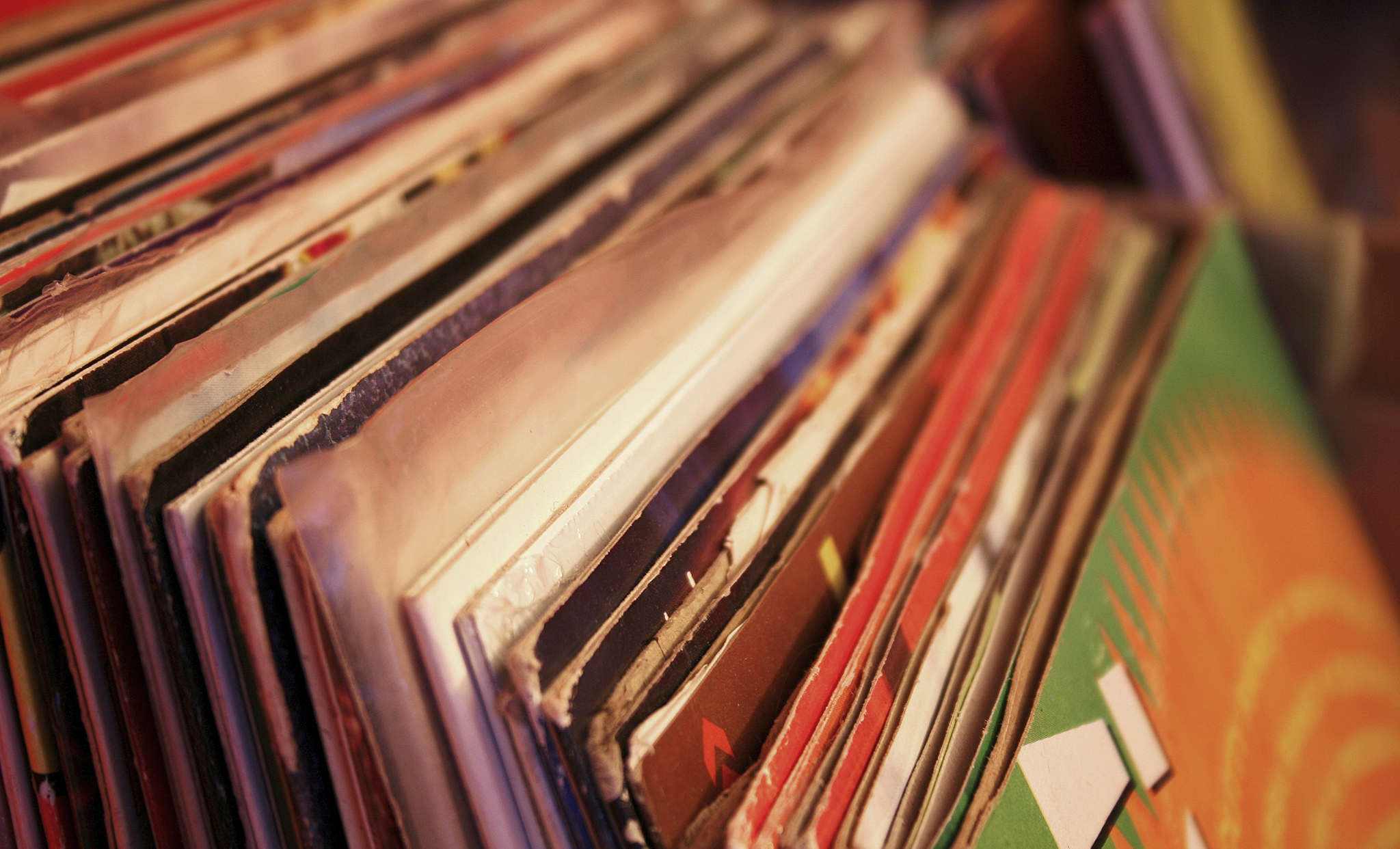 Musica. Bologna. Un'associazione mentale quasi automatica. Probabilmente perché la Bologna universitaria attrae giovani da tutta Italia, e da qui nasce l'esigenza di divertirsi e di esprimersi nel linguaggio più facile e popolare: la musica appunto. Il fermento e la protesta studenteschi della fine degli anni settanta hanno nominato Bologna come capitale del punk in Italia. In prima fila iGaznevada e gli Skiantos, trasmessi dalla regina delle radio libereRadio Alice, a cui è stato anche dedicato un film qualche anno fa. Bologna meta di pellegrinaggio da parte dei musicofili, emiliani e non, alla caccia delle ultime novità discografiche. L'enorme crisi del mondo discografico ha decimato i negozi di dischi in città, ma ancora oggi si possono trovare negozi in cui è possibile perdersi alla ricerca di qualche "chicca". Alcuni sono luoghi storici, altri no.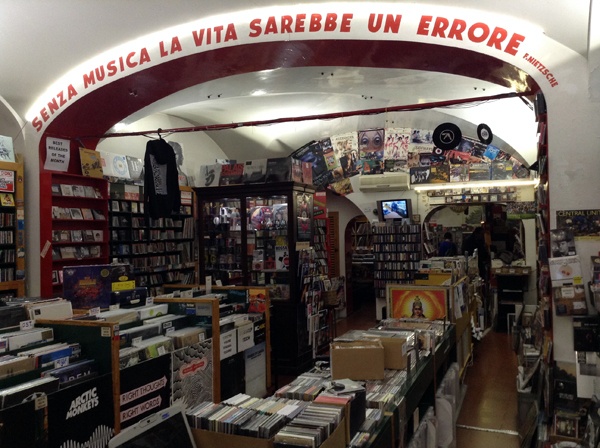 Disco d'Oro
L'istituzione. Dal 1976. Qui sono passati tutti i nomi importanti che bazzicavano Bologna: Andrea Pazienza, Filippo Scòzzari, Red Ronnie, Massimo Iosa Ghini, gli Skiantos, i Gaznevada e i ragazzi di Radio Alice. Tutti per ascoltare le ultime novità, per noi italiani introvabili, raccolte dai gestori nei loro viaggi a Londra e New York. Durante gli anni '80 il Disco d'Oro è stata la mecca dei punk bolognesi. Il 1981 segna lo spostamento del negozio, da via Marconi all'attuale via Galliera, oggetto di recente restauro che l'ha resa ancora più bella. Durante tutti questi anni lo spirito underground del Disco d'Oro è rimasto tale e quale per la gioia dei suoi fedelissimi ma anche dei nuovi avventori che, attraversata la soglia del negozio, si ritrovano in un luogo da sogno, il paradiso dell'amato LP, supporto vinilico mai abbandonato neppure dopo l'avvento del CD che sembrava dovesse segnarne la sua fine, ma che poi così non è stato.
Disco d'Oro, Via Galliera, 23. Tel: 051 260907 / Fax 051 239145

Discobolandia
Se quella che provate per i vinili è una vera e propria mania quello che fa per voi è proprio Discobolandia. Qui gli appassionati degli LP possono sfogare appieno la loro grande passione e trovare nei gestori la massima serietà e professionalità. Già il fatto di come vengano trattati i vinili usati prima della vendita dice tutto: ascoltati, lavati con una speciale macchina, imbustati e giudicati con una scala di valore UK che permette di capire in quale stato sia il vinile usato che avete scelto. I generi musicali proposti sono praticamente infiniti, dal funk al dark gothic passando per progressive e blues. Nostalgici o no, difficilmente uscirete da Discobolandia a mani vuote.
Discobolandia, via Filippo Beroaldo 26/b. Tel: 0515871883

Semm - Music Store and more
I ragazzi del Semm dichiarano che "La musica rende il mondo un posto migliore". Nel loro negozio di via Oberdan, che ha aperto i battenti nel 2009, propongono un buon catalogo con ottimi prezzi. Si possono trovare i grandi successi delle major come quelli delle etichette indipendenti italiane e straniere.
Semm Music Store and more, Via Oberdan 24/F. Tel: 051225425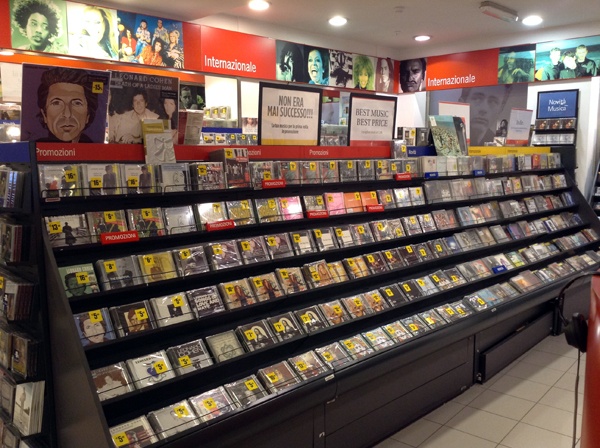 Ricordi Media Store
Il negozio della Ricordi di Bologna, in pieno centro a due passi da viale Indipendenza e dal Nettuno, diventa quasi una tappa obbligatoria per chi vuole acquistare le ultime novità. Il negozio offre anche un vastissimo catalogo di cd in offerta e negli scaffali non è detto che non si trovi anche quella ristampa che cercavate da tanto tempo.
Ricordi Media Store, via U. Bassi 1/2. Tel: 199151173

Articoli correlati
Shopping a Bologna tra mercati, botteghe e negozi di lusso
I migliori negozi di dischi di Reggio Emilia
I mercatini dell'usato a Bologna dove gli affari sono vintage
Idee shopping a Bologna

Scritto da Elisa Paterlini e Luca Golinelli
Elisa e Luca, moglie e marito, lei viaggia da sempre e lui non quanto avrebbe voluto, lei fotografava prima e lui lo fa adesso, lei scrive e lui disegna fumetti, lei recita e lui suona la chitarra, lei è laureata e lui autodidatta, lei ama le lingue e lui ascoltarla, a lei piace il design e a lui il R'n'R, lei ha gli occhi azzurri e lui due basettoni, lei ha detto di sì quando lui le ha chiesto di sposarlo dopo tre mesi in un ristorante turco a Berlino. Ah, dimenticavo, da qualche mese lei è mamma e lui papà.