Altro che moda passeggera:
con gli anni la cucina giapponese si è ampiamente affermata
e diffusa in tutta la penisola, conquistando anche i palati più sopraffini. Anche a
Napoli
i ristoranti che preparano
sushi
e
cucina giapponese
sono diventati numerosissimi e per chi non è esperto, scegliere potrebbe non risultare semplice; per facilitarvi il compito, ecco una lista di posti in cui andare a colpo sicuro per inebriare il vostro palato con i sapori della tradizione nipponica.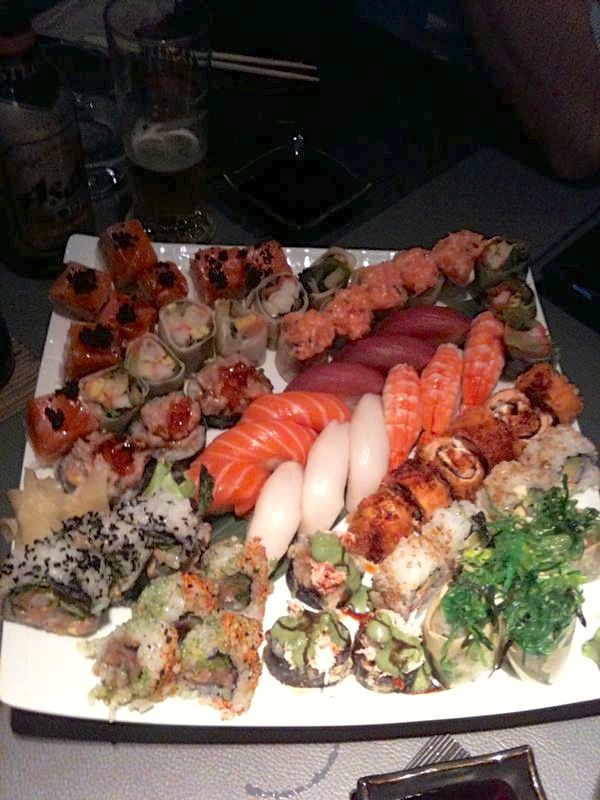 Ovviamente si tratta di una lista alla quale potrebbe mancare qualcosa; se manca qualcosa segnalateci le vostre preferenze su
Twitter
o scrivendoci all'indirizzo
redazione@groupon.com
mentre se ne provate altri magari grazie alle
offerte di Groupon
sul sushi a Napoli ci farebbe piacere sapere la vostra opinione.
1. Japone
"Tanto spendi e tanto hai"
. Indicato per una clientela esigente e perfezionista, il ristorante si colloca in una fascia di prezzo medio-alta, ma il sushi e il sashimi sono davvero insuperabili e valgono ogni centesimo speso. L'esperienza dello chef e l'eccellenza nella qualità delle materie prime hanno reso Jap-One un sinonimo di garanzia e qualità.
Jap-One
, via Santa Maria a Cappella Vecchia, 30/i-l. Telefono: 0817646667
2. Tender
A due passi da Piazza dei Martiri, è l'esclusivo sushi-bar del jap-one group, dove poter scegliere piatti preparati nel pieno rispetto della tradizione giapponese ma in un contesto più semplice, dinamico e giovane, perfetto per l'happy hour o per la pausa pranzo.
Tender
, Vicolo Santa Maria Cappella Vecchia, 5. Telefono: 0817643143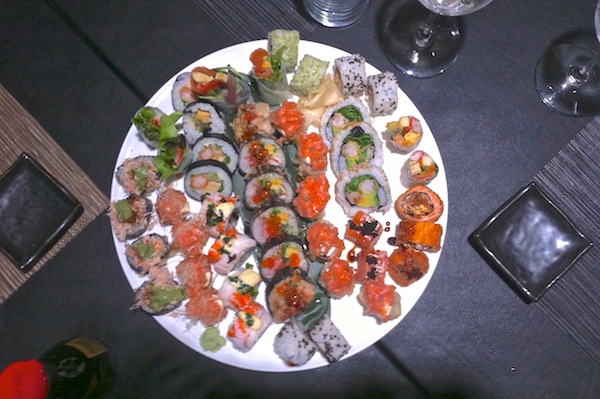 3. SushiVendolo
Nasce come take-away e delivery di prelibatezze orientali e riscuotendo moltissimo successo apre un locale intimo, piacevole e alla mano in una posizione strategica a pochi metri da via Caracciolo. Ha prezzi onesti e contenuti e un'occhio di riguardo per tutti gli ingredienti e offre anche tante alternative vegetariane a base di avocado, asparagi, cetriol etc. Effettua consegna a domicilio.
SushiVendolo
, via Tommaso Campanella, 5. Telefono: 0810320956
4. Kukai
Offre nelle sue tre aree Nibu, Nano e Tatami, ricercate e design minimal, un'ottima cucina giapponese con pesce selezionato proveniente dal Mediterraneo e riso Koshinikari della migliore qualità, per un risultato finale che esaltà al massimo il sapore naturale e fresco delle materie prime. I prezzi non sono economici, ma del tutto in linea con il prodotto offerto.
Kukai
, via Carlo De Cesare, 52. Telefono: 081425888
5. Giappo
Sushi bar con sedute e privé tatami nel pieno centro, nella zona della movida napoletana. La vera caratteristica di Giappo è il kaiten, un nastro trasportatore su cui scorrono i piatti preparati dallo chef per essere studiati ed assaggiati dai clienti al bancone.
Giappo
, Vico Belledonne a Chiaia, 2. Telefono: 0817648465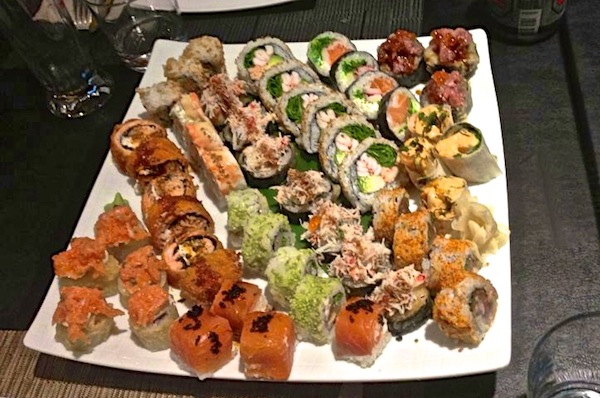 6. It's Sushi
Situato nei vicoletti del quartiere Chiaia, cuore pulsante della città, è conosciuto oltre che per il sushi per la robata, ovvero la tecnica di cuocere sulla griglia a fiamma alta la carne e le verdure. La cucina a vista permette di ammirare lo chef durante il rito della creazione di ogni portata. Ogni mercoledì propone l'Aperit's, un happy hour per gustare la cucina del Sol Levante insieme a del buon vino. Effettua consegna a domicilio.
It's Sushi
, via Bisignano, 54. Telefono: 08119250794
7. Romeo sushi bar and restaurant
Situato al primo piano dell'hotel accoglie i suoi ospiti in un ambiente esclusivo e particolare proprio come il mood che caratterizza tutta la struttura. Sushi e sashimi sono davvero ottimi, di grande impatto visivo anche la creazione del piatto.
Romeo sushi bar and restaurant
, via Cristoforo Colombo, 45. Telefono: 0810175001
8. Jorudan
Si avvale della competenza di chef giapponesi qualificatissimi che vi sorprenderanno con una cucina leggera e saporita che non vi farà rimpiangere di averlo scelto. Effettua consegna a domicilio.
Jourudan
, via Torquato Tasso, 288. Telefono: 081 640564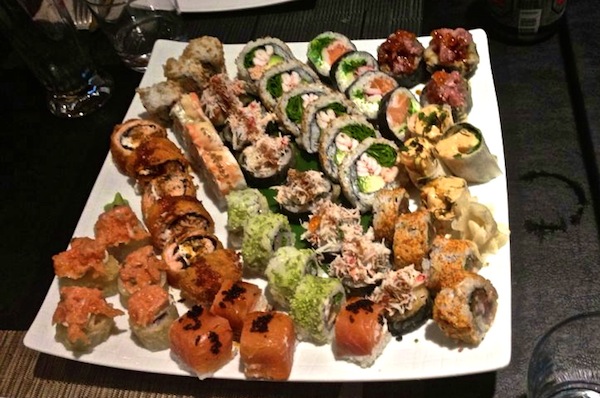 Per gli insaziabili
: da provare la formula "All you can eat" proposta dai seguenti ristoranti con prezzi che si aggirano sui 20 euro:
-
Giappo
: 13 euro a pranzo tutti i giorni;
-
It's Sushi
: il martedì al prezzo di 20 euro;
-
Nero
: al prezzo di 20 euro;
- Hachi: al prezzo di 20 euro;
- Zen 2: al prezzo di 19,90 euro a cena e a 13,90 euro a pranzo;
-
Marshal Japanese Clubbing
: tutti i giorini a 20 euro.
Se arrivati a questo punto siete pronti per andare a mangiare giapponese a Napoli ma non volete fare brutte figure a tavola, allora dovete assolutamente consultare Italia Japan che vi spiega
come mangiare il sushi
.
Read More